Here's the basic definition — A digital portfolio is a collection of photos showcasing different looks of models and actors consisting of a model or actor's head shots, 3/4 shots and body shots that is kept on a computer or mobile device versus making hard copies of your photos.  But let's talk about this for a minute – new talent as well as seasoned models and actors should work with photographers to create a strong variety of pictures that show 'what you could look like', while not missing what you 'really look like'!
(Pictured, Look Model Hannah Simon!  Scroll down for more content!)

Wait a minute – what?!  First of all, consider a portfolio to be a collection of photos that show the world what you are capable of looking like in many different scenarios.  Most importantly, this means different hairstyles, different wardrobes, different backgrounds, different lighting, different make up, different facial expressions, different poses etc.  Secondly, the more creative you are the better your chances are of clients booking you for modeling and acting jobs based on your photographs.  Often times especially in more regional market areas, clients will book talent based on the talent's portfolio book which is showcasing all of their available professional photos and then for video work, add to this a self-recorded audition, a Skype or FaceTime session, or a demo reel of previous work. Thirdly, if you or your agency can obtain actual photos from 'real' jobs that you've done, put copies of those in your book too. Watch out for copyrights, if they apply.
Your modeling and acting agent keeps the portfolio photos on their computers and subsequently selects the 'right' photos to send out based on what the booking is about or what the client is asking for. This is all done via email attachments or shared links such as Dropbox.  However, the talent should also keep a copy of their digital portfolio book at home on their PC or mobile device.  It is also a good idea for the talent to keep a hard copy of your portfolio book in a standard leather or vinyl portfolio book.
(Pictured, Alex Charney!  Scroll down for more content!!!)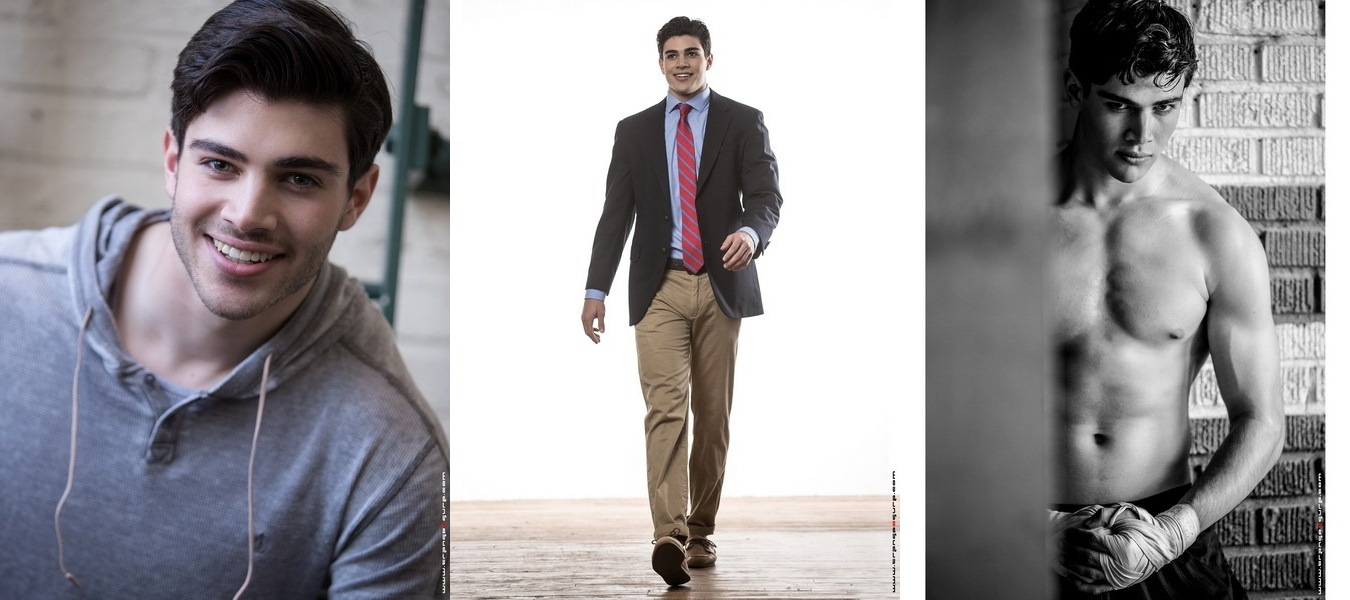 In conclusion, your modeling and acting agent should be able to refer you to good modeling and acting photographers.  At Look Models & Actors agency check out Ken Volpe at www. transposure.com. You can contact this agency to set up an appointment!!